Full service, including our entire menu and a full bar:
• Outside on our heated, open-air patio in the sun
• Out on our enclosed, heated deck
• Inside at our privately enclosed booths
• Pickup with the option for contactless curbside pickup.
• Delivery to residents and businesses in New Bedford, Dartmouth, Fairhaven, and some parts of Westport, Acushnet, and Marion; up to 20 minutes away.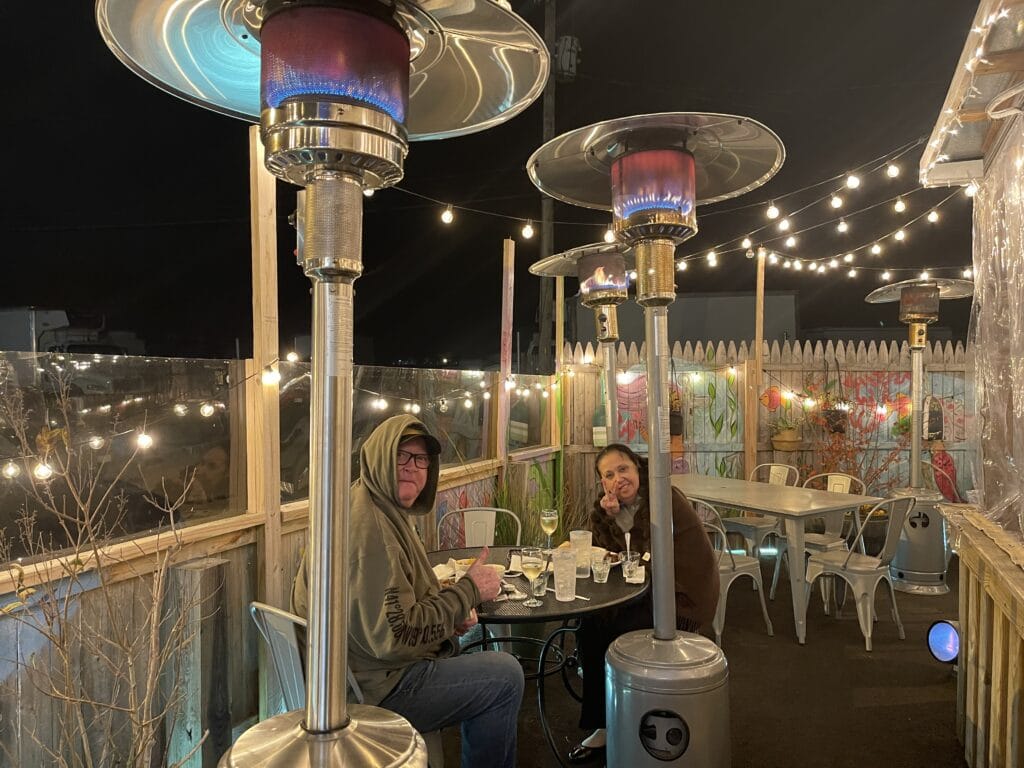 Please call us at 774-202-2819 during normal business hours for parties larger than six
For preferential seating, please "add a message" when filling out the booking form below.
If you are reserving a table to enjoy our Prime Rib Dinner, please note how many and what sizes you would like, as we only prepare a limited amount and we sell out quickly.